I liked that they were flexible and were able to work around my work schedule along with the fact that I live in Mankato, MN. The instructors were very knowledgeable.
Jonathan B. from Mankato, MN came into our program wanting a better career and knew truck driving was going to be a great fit. He was able to complete his classroom time using our online system and we were able to work around his work schedule in order to get his drive time completed. He intends on driving for Melton Lines.
We'd like to thank Jon for choosing Interstate as his training provider. We hope to see you again soon in a Melton truck. We wish you the very best of luck and many safe miles.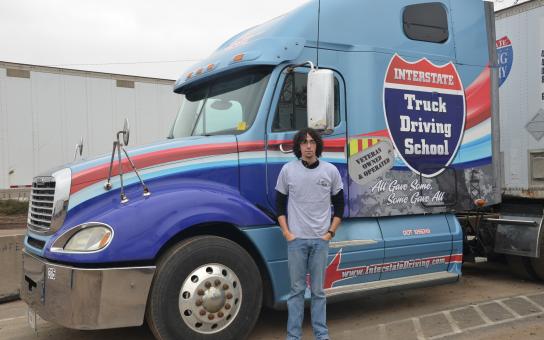 Computed Logo: