Climb Credit - Interstate Driving School
Interstate Truck Driving School has partnered with Climb Credit to provide our students with a very helpful financing option.  We have worked with Climb for several years and their system is very easy to use with a simple on-line application process.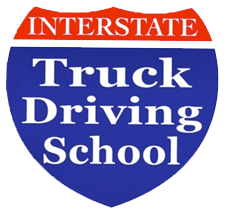 Students need to pay $500.00 of their tuition up front at enrollment and
Climb will finance the balance.
Also keep in mind, several of the trucking companies that hire our students provide tuition reimbursement that will frequently cover the monthly payments to climb.
Once you have received approval from Climb Credit for financing, you will need to visit our main campus to register and pay the $500.00 fee.  We cannot hold a start date for you until you have registered.  Please call 651-735-9250 to make an appointment to visit our South St. Paul Campus, 499 Villaume Ave, to register. 
Made in America
Since 1998