Fantastic. That is how I would describe my time at Interstate Truck Driving School. Everyone here worked very hard to help me learn the skills needed to be successful in the truck driving industry. The one-on-one training sessions were very well done. I can't thank the staff enough for all they have done for me. From the bottom of my heart, thank you.
John K. has finished his Professional Training Course and is now going to be driving for McLane. He had a great mindset soming into his training and that is something we feel priceless. He's going to make a great driver. 
Thanks John for choosing us a your training provider. It was a pleasure having you at the school. We wish you the very best of luck at McLane.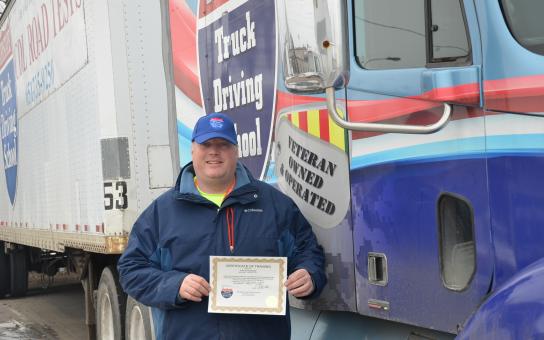 Computed Logo: