"I had a great experience at ITDS! The staff is great and make sure you know what you need to know, both for the CDL Road Test and in the real world. I would recommend ITDS to anyone looking to get their CDL.
Ryan Rask has completed his training here at Interstate Truck Driving School and has a job lined up at TMC out of Des Moines IA.  Since Ryan will be pulling a flatbed spread axle trailer at TMC, we did his final phase of training with a flatbed spread axle trailer so he is ready to hit the ground running when he gets to TMC.  We also have an electronic logging system that Ryan was using so he is familiar with that process. 
Ryan did a great job throughout his training.  He was very focused and constantly improved his skill set.  We are sure he will be very successful at TMC.
Thanks for the kind words Ryan. Please keep in touch and send us pictures on Facebook of all the cool equipment you will be hauling at TMC. Take care and stay safe.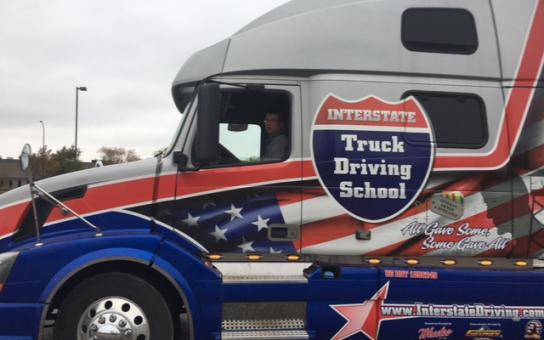 Computed Logo: