Fantastic instructors.The classes, the people and the training were great. The schedule was flexible and I obtained good information about the trucking industry.
Mohamed Hagi just finished his training at Interstate. He finished up his Professional Course with flying colors and now he's got a local job with Schneider right out of school.
We're so happy for Mohamed. He came in with a great aditude and always trusted us with his training. We can't wait to see him again when he stops by with his Schneider truck. Congrats Mohamed!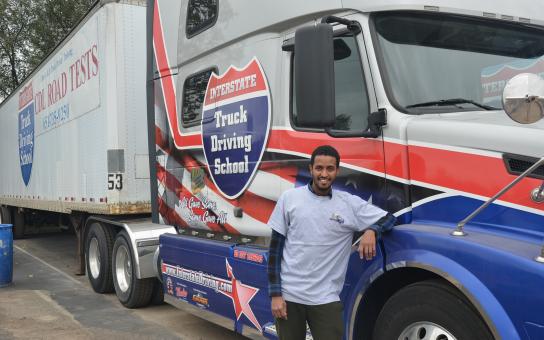 Computed Logo: