Interstate Truck Driving School puts 110% effort into each student providing a flawless experience that results in them being able to be knowledgeable and comfortable driving the big rigs to start a new life as a Professional Driver.
Merlin did a great job with his training with us.  He passed his first CDL road test.  He also did a really good job with the big rigs and demonstrated excellent backing skills. 
Thanks Merlin. Good luck at your career at USF Holland and stay safe!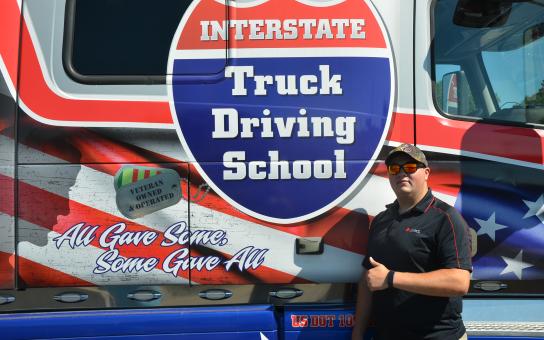 Computed Logo: