I truly enjoyed my experience at Interstate Truck Driving School. I had previously obtained my Class B CDL and then came back for my Class A License. The program is top notch and the instructors and staff are very supportive. I would recommend this school to anyone interested in the trucking industry!
Rhonda is one of those people that we really enjoy working with.  She obviously had the potential to succeed and she had the drive to do the work.  We provided  support and encouragement along with the training program to help her "climb the mountain" and achieve her goals.  She will be a great driver and look forward to her Facebook posts in the future.
Thanks Rhonda. It was a blast having you bounce off the walls while you were here. We enjoyed you enthusiasm and dedication to gaining the knowledge you needed to succeed. Good luck at Werner and drive safe.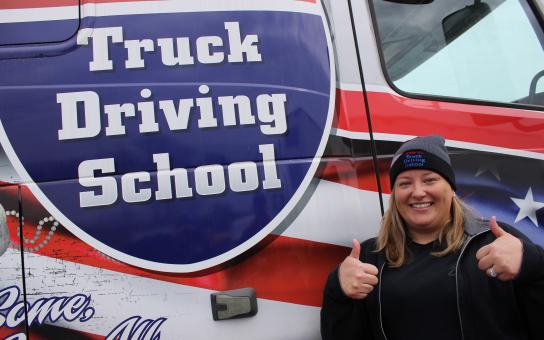 Computed Logo: