Johnson Brothers Recruiting Event *
* This visit was canceled. Please check our Job Placement page for upcoming recruiter visits and postings on the job board.
Thursday, June 15, 2017 - 12:00pm
A representative from Johnson Brothers Liquors will be at our South St. Paul campus to talk about Johnson Brothers and the opportunities they have for CDL drivers coming out of school.
Johnson Brothers is a family-owned wine, spirits, and beer distributor with headquarters in St. Paul, Minnesota. Johnson Brothers has been providing world class service to customers throughout the United States since 1953. Our mission is very simple: to provide the best possible service to both our customers and supplier partners. We're a modern, dynamic, progressive beverage company, yet grounded with old-fashioned values of hard work, loyalty, and a genuine commitment to excellence.
We are looking for people that are self-motivated and competitive, yet work as a team. We promote heavily from within so we are looking for people interested in growing with us – people looking for careers more than jobs – to make our home theirs.
Delivery Driver to make direct store deliveries to customers in the area of Minneapolis and St Paul. This is a full time position (40 + hours) with every weekend off and the ability to be home every night!
We prefer a class A CDL, but at this time we are accepting applicants with B Class licenses.
Applicants must have a good driving record and be customer service driven.
This position offers competitive hourly pay, medical, dental, disability/life insurances and a 401K with company contribution.
Job Description:
·Loading/unloading truck
·Timely route delivery with numerous stops
·Delivering product into stores using a two-wheeler or other means
·Handling customer payments
·Making sure paperwork is correctly completed and collected
·Providing excellent customer service
Job Requirements:
·Must possess a valid Class A or BCDL with air brake endorsement
·Previous Delivery Driving experience
·A good driving record
·Heavy repetitive lifting is involved, must be able to lift up to 65 lbs. repeatedly
·Good math skills
·Good knowledge of the St. Paul and surrounding area
·Detail oriented
·Self-motivated, work independently and self-managed to meet deadlines
·High School diploma or GED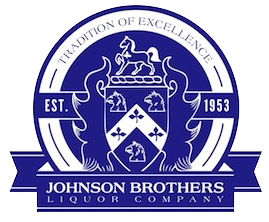 Approved For Veterans Using GI Bill Benefits
Made in America
Since 1998