"Its a great school with great and knowledgeable staff. They all help with anything you need. Very flexible with scheduling and the online courses were great for me".
Chris W. from Eagan completed his Professional Tractor Trailer Program on Friday February 3rd and is headed off to Schneider on Monday February 5th. He finished his training with instructor Phil Kampa who drove for Schneider prior to becoming an instructor with us so Chris is well prepared to do well in Green Bay.
Thanks for the kind words Chris....please keep in touch.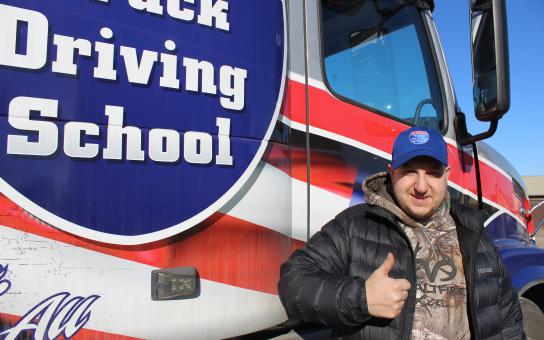 Computed Logo: