"It was a very good experience at Interstate Truck Driving School. I loved the atmosphere. Everyone is friendly and has a positive attitude. They make you feel welcome and you feel like you are with family. Thank you Interstate!"
Essofa M completed his 160 Hour Professional Tractor Trailer Training program and is headed off to Swift. Essofa passed his pre trip inspection test on the first try but did not make it past the first road test. With our support, he stayed focused and had no trouble with his second attempt and passed with no problem.  He then did a really good job on the finishing phase of his training with the Big Rigs.  He will have no trouble becoming successful as a professional driver.
We really appreciate Essafa's words....especially with what is going on right now in the USA. Interstate Truck Driving School prides itself on being inclusive and providing an environment where anyone with the determination to work toward their success has that opportunity with our full support regardless of their age, race, gender, color of skin, sexual orientation or county of origin. We have been in business 19 years and have trained people of every possible description and we are absolute in our conviction that empowering people with the skills they need to become financially secure is a positive outcome for everyone in this country and beyond. Every man, woman, and child on this planet is our brother or sister and we will treat them as family when they walk in the door. With all of our family, we believe in tough love when necessary, we believe in empowerment, we do not believe in entitlement. We also recognize that our society has made some mistakes in the past and it is the best interest of all of us to work toward healing old wounds and creating harmony and unity. We are very proud of the work we have done here at Interstate over the years collaborating with agencies like the YWCA that has created some very powerful success stories. We are very grateful for all of the opportunities in the past to expand our Interstate family and look forward to many more in the years to come.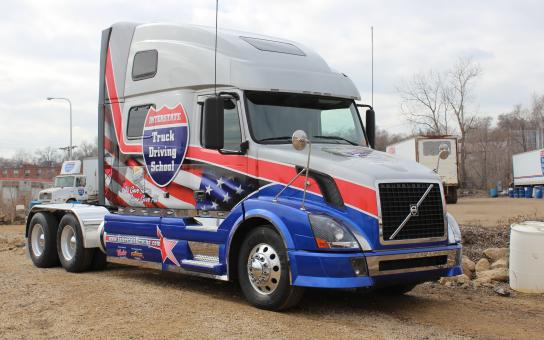 Computed Logo: