Everyone at Interstate Truck Driving School was super nice and easy to work with. They answered all of the questions I had no matter how small. Classroom and online information was great and easy to follow. Driving sessions with the instructors was extremely helpful as well. They make it a comfortable experience. The staff was very supportive through out my training. I would highly recommend Interstate Truck Driving School to anyone that wants to drive truck.
Tyler is going to be very successful at McLane.  He paid attention 100 percent of the time and did a great job getting ready for his CDL road test.  His efforts paid off when he passed his first road test!
Thanks for doing such a good job while you were here Tyler. It was a pleasure working with you and we hope you keep in touch and let us know how things are going at McLane.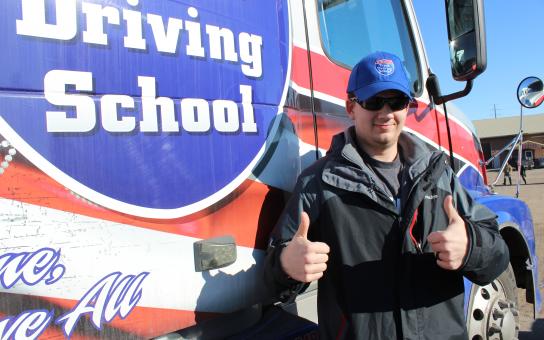 Computed Logo: