I would recommend Interstate to any student wanting to enter this career. The staff did a tremendous job in accommodating to my learning style.
Alex C. from Mound, MN just graduated from Interstate's 160 Hour Professional Tractor Trailer Program. He was dedicated from the start and worked really hard to get through the course and now he's going to be starting his new career as a truck driver. He'll be driving for Halvor Lines.
We'd like to thank Alex for trusting us and for putting in the work needed to complete the course. We wish him the very best of luck with Halvor Lines.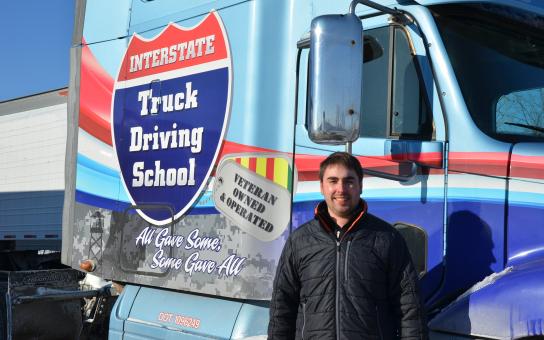 Computed Logo: