My experience at ITDS was phenomenal! The entire staff made me feel very relaxed and able to retain all of the information given. It's no wonder why ITDS is in the top 20 driving schools in the country!!! I believe it should be #1.
Veteran David T. is now a graduate from Interstate and a new driver for Werner Enterprises. We are so proud of him. He asked some really great questions and soaked in all of the information. He came in using his Post 9/11 GI Bill and now he's on his way to a new career with Werner.
Wed like to thank David for not only choosing us as his training provider, but also for serving our country. We take pride in training our veterans and when we get to train Vets like David, the entire staff feels accomplished. We wish David the very best.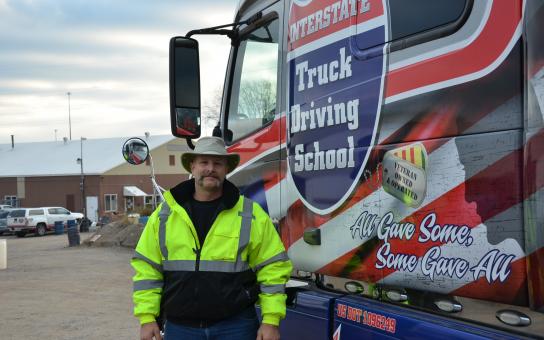 Computed Logo: