Well paced and friendly. I liked the easy access to the videos and on-site instructors.
Dan M. from Rochester MN has graduated from our 160 Hour Course and will be driving for McLane in the coming weeks. He was able to utilize our online training program to get the classroom portions done from home and passed his test on thr first try.
We'd like to thank Dan for picking Interstate as his training provider. We wish him the very best as he starts his new career with McLane.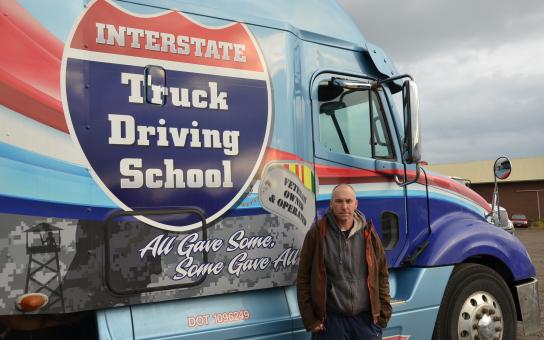 Computed Logo: