My experience at Interstate was outstanding. I could not say enough about this program. Being able to use my VA Benefits here in order to improve my life and the life of may family are just a few things that make me overwhelmingly appreciative. Interstate took a man that new absolutely nothing about trucks and made it possible for me to do just about anything. This school is AWESOME!
Veteran Anthony W. just graduated from Interstate Truck Driving School's 160 Hour Program. He used his GI Bill to pay for the course and now he's ready to hit the road with ACE Solid Waste.
We'd like to thank Anthony for choosing Interstate as his training provider and for his service to our country. He is a great guy and we know he'll have a fruitful career in the truck driving industry.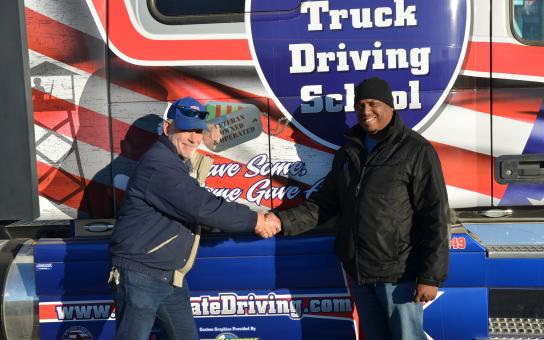 Computed Logo: