Outstanding job Interstate. The entire staff was very pro-active, insuring students get all of the information to successfully begin their trucking careers. Great job! Highly recommended.
US Veteran Matt G. just graduated from our 160 Hour Program after he was funded by the Veterans Assistance. He graduated in less than two months, passed his first road test and now he's going to be driving for TMC.
We'd like to thank Matt for his service to our country. He was a great student to have around and he will be missed here by the staff and other students as well. We wish him the best of luck with his new career.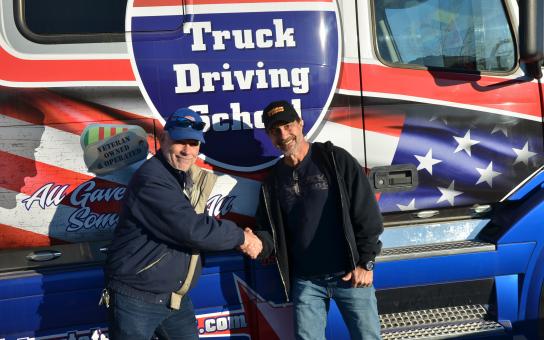 Computed Logo: