The best of everything a school could offer. Lots and lots of encouragement.
Beth A. just graduated from Interstate's 160 Hour Professional Tractor Trailer Program and is now ready to start her new career with Halvor Lines. She came in unsure if she'd be able to drive a big rig, but we gave her all the time she needed on our simulators and our backing range for her to feel confident. Sure enough she passed her first road test and cruised through the rest of the program.
We'd like to thank Beth for never giving up. She really put a lot of hard work into this and now she's made it. We are so happy for her and wish her nothing but the best of luck with Halvor lines.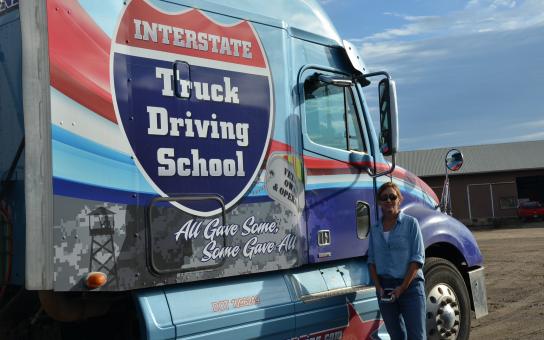 Computed Logo: