I thoroughly enjoyed my experience here from start to finish. Interstate provided a supportive and flexible learning environment all the way through.
Andrew M. from Bloomington MN came to Interstate using his GI Bill and is now on his way with a new career as a truck driver. He was such a great student to have around. He came in ready to do the work and less than two months later he's ready to start his new career with Halvor Lines.
We'd like to thank Andrew not just for his service to our country, but for choosing Interstate as his training provider. We love training our Vets and we hope that as we continue training, we can also continue to show appreciation to U.S. Veterans.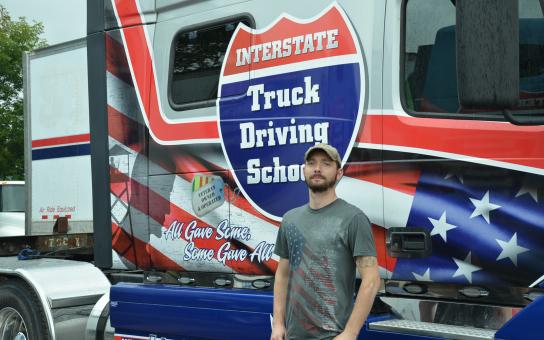 Computed Logo: