The school was amazing! The things I learned in 160 hours were beyond belief. I would recommend this school to anyone that wants to get into the trucking industry."
David G. just graduated from Interstate's 160 Hour Professional Tractor Trailer Refresher Course. He's had his Class A for a while, but he needed the training in order to be hireable by the company he wanted to work for which was Schneider.  Having prior knowledge not only helped him complete the course, but he was also a big help to other students who didn't have as much experience. 
We'd like to thank Dave for being so friendly and for choosing us as his training provider. We know that when you see him in a Schneider truck, you'll be looking at one of the safest on the road.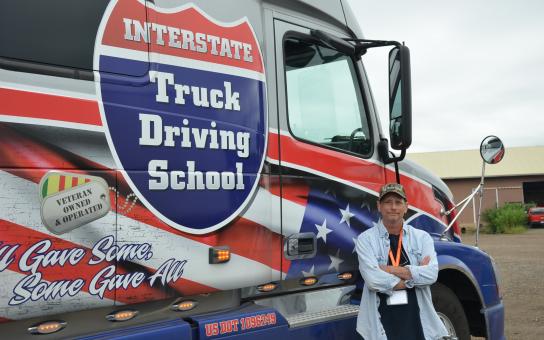 Computed Logo: