"It has been a great experience coming to school and learning how to safely operate the trucks. Thank you Interstate for making a difference in my life."
Abdirizak, a.k.a. "Johnny" came into Interstate with a great additude and had a smile on his face everytime he came in. Now after he completed his 160 hour course he is now driving for Transport America.
We'd like to thank Abdirizak for being such a fun student to have around. We were proud to see him graduate, but sad to see him leave. Hopefully he comes back with his Transport America truck soon. Good luck Johnny!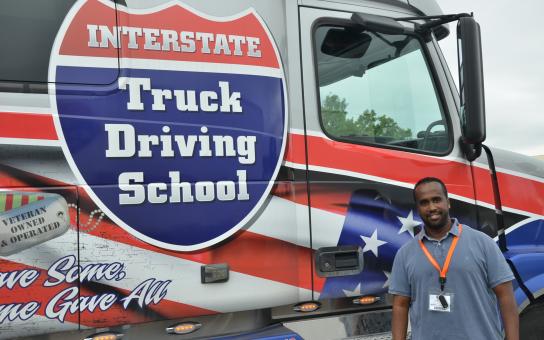 Computed Logo: