I can't say enough about how easy and comfortable everyone on the staff made me feel. The ability to work and learn at your own pace really was the reason for completing the course. Thank you Bill and the whole staff for helping with any needs.
Daniel S. has completed his 160 Hour Professional Tractor Trailer Program. He started with us two months ago and passed his first road test and is now going to be driving for US Holland.
Thanks to Daniel for choosing Interstate as his training provider. We know that he'll have a great time with his new truck driving career.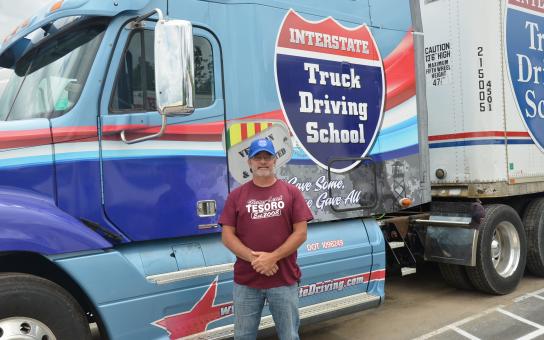 Computed Logo: