Going to this school has been a unbelievably positive experience. I went into my road test feeling confident. The instructors are fantastic. They offer a vast knowledge-base to not only pass the road test, but also give you "real world" knowledge to do well on the road.
Scott A. is now a Class A truck driver. He started with our training program in May and in less than two months he was able to not only complete the Professional Tractor Trailer Course and pass his test  on the first try, but he was able to secure a job working for Halvor Lines. 
We'd like to that Scott for being such a great student. He was fun to have around and we'll for sure miss him here at the school.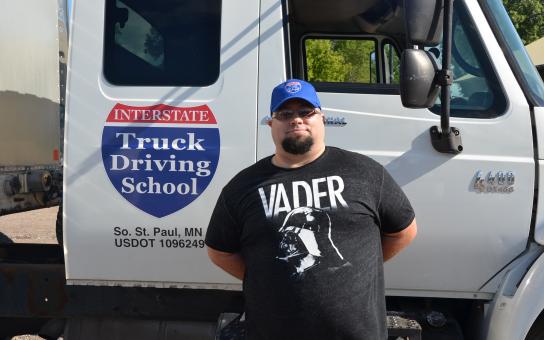 Computed Logo: