Top notch school. Every instructor was very helpful at answering any questions or concerns. If you want success through the program, find a group and work as a team.
Jason F. started at Interstate in late April and now, less than 2 months later he has a Class A CDL and a job at Coca-Cola. Like his group, he put a lot of work and effort into becoming a safe truck driver and after passing his first road test, he's ready to start his new career.
We'd like to thank Jason for being such a great student. He'll be missed in the office and we were lucky to have him choose us as his training provider.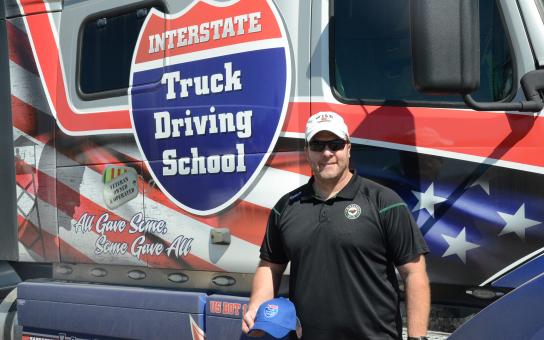 Computed Logo: