My experience at Interstate has opened my eyes to the trucking industry. I met a great group of guys that helped each other through the process.. Stan, Simon, Jason, and Josh all worked hard and paid attention. I put in as many hours as I could to take advantage of the resources. The staff here is amazing. Anything you need, they're here to help. Thank you Bill. This is a great school and I'm happy to be a part of it.
Matt P. from Maplewood just graduated from Interstate's 160 Program. After he completed his training in less than 2 months and passed his first road test, he is now going to be driving for Sysco.  
We'd like to thank Matt for choosing Interstate as his CDL training provider. He was a joy to have around here at the school and he will be missed.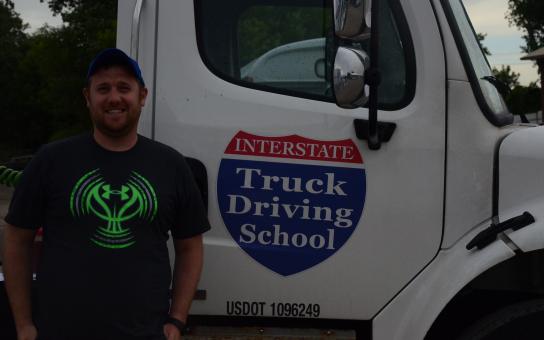 Computed Logo: