My experience at Interstate Truck Driving School was AWESOME!!! The staff was extremely helpful, friendly but remained professional throughout all of my training. I asked a lot of questions and if the person I asked didn't know the answer, they'd either get back to me in a timely manner or direct me to a person who could answer my question. I wasnt to add that the whole atmosphere her at ITDS was very positive. In closing I just want to say THANK YOU for teaching me the skills necessary to move forward with my new career.
Lynn V. from North Branch, MN is a Veteran who began training with us in late November. She knew that in order to be a successful truck driver she had to come in with a winning attitude and that she had to get the job done regardless of the weather. Now that she has her Class A CDL and her 160 Hour Training Certificate she has elected to drive for Werner. She'll be starting in early February.
We'd like to thank Lynn for being such a great student. She had a strong will from the time she started and we know she'll be a wonderful driver for Werner Enterprises. Good luck Lynn! We hope to be seeing you again soon.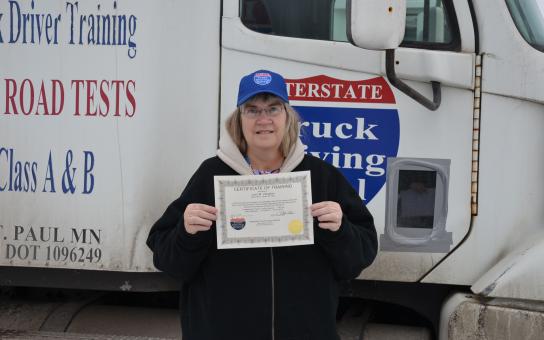 Computed Logo: