I came to Interstate very excited to learn how to drive these semi trucks. I had great instructors. After months of healing and training, I finally finished my training. The one on one training was the most effective part of my training. I really feel great about myself and my job opportunities. Thanks everyone!!!
Tyrone Henry came to our school to get his Class A CDL. During the course of his training, he ran into some health issues and needed to put his training on hold. With our course flexability, Tyrone was able to take the time he needed to heal. He came back when he was ready and finished his training. He has his Class A CDL and his 160 Hour Certificate so he can go to drive for any of the nearly 40 companies that we work with. 
We want to thank Tyrone not just for being a great student, but for having the drive to finish his training after going through what he did. It shows us that he has the perseverance to get it done and we respect that. We wish him the very best of luck.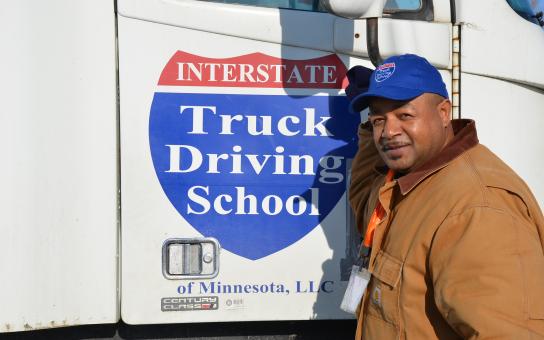 Computed Logo: