Interstate was a great experience. I learned all the tools necessary to succeed in the truck driving industry. The staff - Josh, Dan, Darrell, Alex, Chad, Tim and Pat are very helpful and professional. I would highly recommend anyone and everyone who wants to succeed in this industry to come learn here. Thanks for all the lessons and cooperation.
O'Jay just graduated from Interstate's Professional Tractor Trailer program and is now a full fledged truck driver. He's got the 160 Hour Certificate along with his Class A license and now he can go to work for any of the close to 40 truck driving companies that have hired our students. 
It's not everyday that you get a student like O'Jay. He's funny, and with out a doubt a very hard worker. It was a pleasure to have him around and to be able to train him. He's a fantastic guy and will make a great truck driver.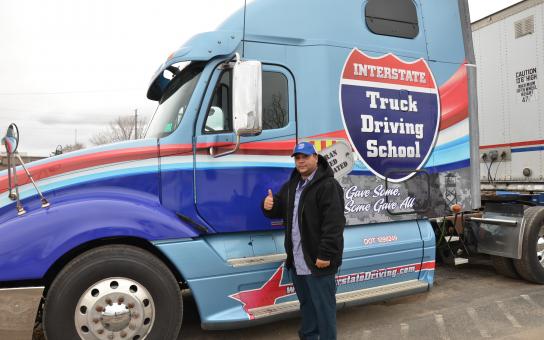 Computed Logo: