I honestly feel great to be with them (ITDS). Learning all these new things will be helpful for my new job. I am lucky to be with you. Thanks!
Muhaidin M. from Minneapolis, MN came to Interstate looking for a new career. He wanted to learn how to drive semi-trucks, but at the same time he's a pretty busy guy. Luckily we offer online training for him to get his Classroom and coursework done from home, along with flexible scheduling to meet his needs. 
We knew from the start that Muhiadin is a sharp guy. He's smart, funny and never fold under pressure. It was a lot of fun not just training him, but getting to know him as a person. We wish him the very best on his future en devours.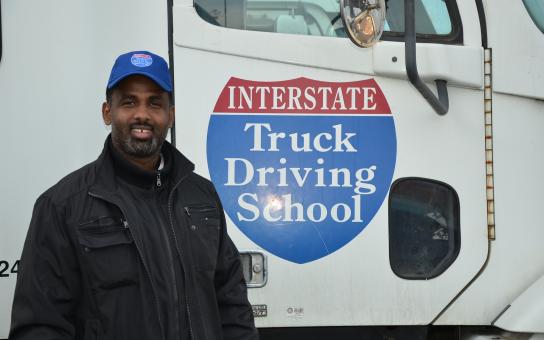 Computed Logo: