Outstanding!!! Plenty of practice. Excellent instructors, excellent staff, no surprises. I will recommend highly.
Veteran Daniel B. from Chisago City, MN just graduated from Interstate's 160 hour professional tractor trailer program. He came in with a great attitude and passed his first test after trusting our system. Now he has a CDL and a certificate and is going to start with Werner Enterprises next month. 
Daniel was such a blast to have around. There is no doubt that he will make a very safe and reliable driver. Werner is getting not only a great employee, but a dedicated and delightful person. Congrats Daniel! We hope to see you again soon.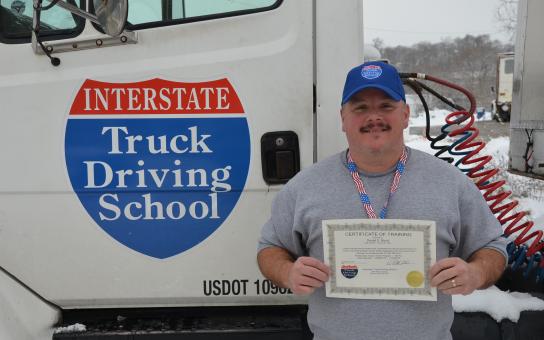 Computed Logo: