Everything in this school is excellent!
Mohamed came from Texas to find a new career. He already had his Class A CDL, but needed the proper training to go to work for Swift Transportation. He took out 160 Hour Class A Refresher and now he's planning on going to work for Swift very soon.
Thanks to Mohamed for coming to Interstate. He already had a lot of truck driving knowledge, but we hope that we gave him the skill set to become an even more efficient and safe driver. We wish you the best of luck Mohamed!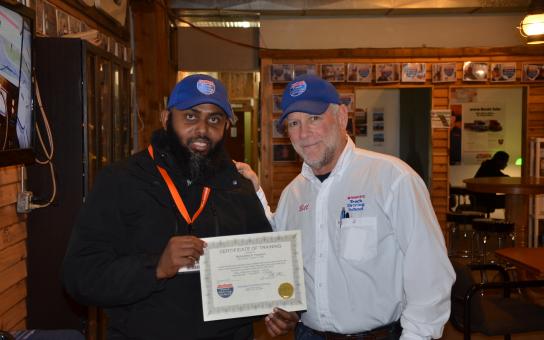 Computed Logo: