Knight Transportation Recruiting Event
Tuesday, May 23, 2017 - 11:00am
A recruiter from Knight Transportation will be our South St Paul location. Knight Transportation is a provider of multiple truckload transportation services. They use their nationwide network of service centers, one of the country's largest company-owned tractor fleets, as well as access to the fleets of thousands of third-party equipment providers, to provide truckload capacity and a broad range of solutions to truckload shippers. Their services include dry van truckload, temperature-controlled truckload, and dedicated truckload services, drayage services between ocean ports or rail ramps and shipping docks, rail intermodal services, and truckload freight brokerage services. As a result of the expanse of their network they are able to transport, or arrange for the transportation of, general commodities for customers throughout the United States and parts of Canada and Mexico.
 ABOUT Knight.
"Knight Transportation (KNX) is one of the nation's leading transportation companies. We have been recognized by Forbes Magazine as one of the "200 Best Small Companies in America" for 15 consecutive years as well as by Business Week as a "Growth Company." As a growing innovative company in an expanding market sector, Knight Transportation offers employees a rare opportunity to accelerate the advancement of their careers."
BENEFITS.
• 401K, Health, Dental, Vision,
• Supplemental Life, Accidental Life,
• Critical Illness, Whole Life, Long Term Care,
• Short Term Disability,
• Long Term Disability,
• FSA Account
For more information on Knight and other truck driving companies call us at 1-866-860-4664. This event is open to the public.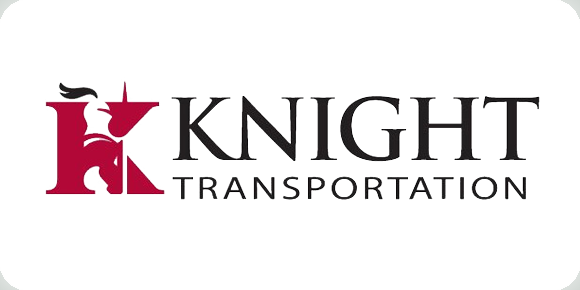 Approved For Veterans Using GI Bill Benefits
Made in America
Since 1998