GREAT Staff!!!! I really enjoyed the experience!!!!!!
Ty R. came to Interstate looking for a new career. He took our 160 hour program and now he's going to work for Knight Transportation out of Pheonix AZ. He's very excited to get going, and we are very proud of him.
Thanks Ty. Good luck at Knight. Stop by and let us know how it is going.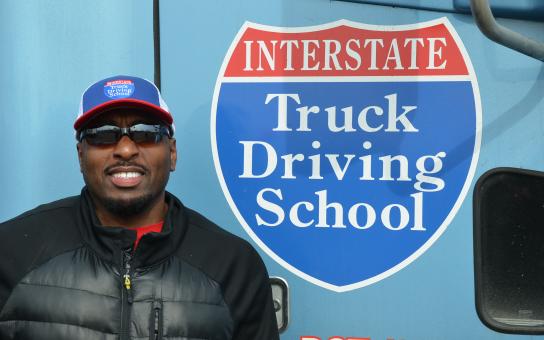 Computed Logo: