From the first time I walked through the door they made me feel at home. I started out going to another school but I quit that one. I felt that I wasn't getting the proper training, so that's when I came here. I don't think I could have picked a better school. If you asked me to name one bad thing about the school, I would have to lie because I can't think of one thing. It starts on the top with the owner Bill. great guy and has an awesome group that works for him. Thank you all for the great experience and training.
Wayne came to Interstate looking for a new path and a new career. He took our 160 hour course and now has his Class A CDL along with the best training to help him become a safe and reliable driver. He has elected to go to work for Melton Trucking out of Tulsa, OK.
Wayne was one of those students you wish didn't leave. He was such a pleasure to have around the office and we know he'll have a great career at Melton. Thanks a lot Wayne for being such a great student. We wish you many safe miles.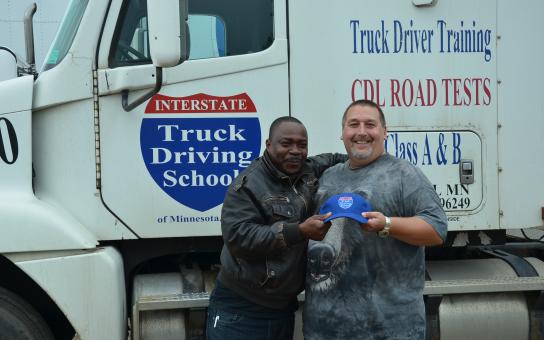 Computed Logo: