This school helped me achieve the goal I had of being a professional truck driver. I enjoyed learning from all the trainers with the different methods of teaching. I would like to recommend to anyone who is looking for a good truck driving school that has quality teaching to check out Interstate. I am sure you will like it as the best school in MN.
Pike S. from St. Paul, MN has just graduated from our 160 hour professional tractor trailer program. He has decided that he would like to go work for Dart Transportation out of Eagan, MN.
We would like to thank Pike for picking Interstate as his truck driving training provider. Not just because we know that Pike will be a safe driver, but because he was so much fun to have around the school. He always has a smile on his face. Dart will love having Pike on their team. Congrats!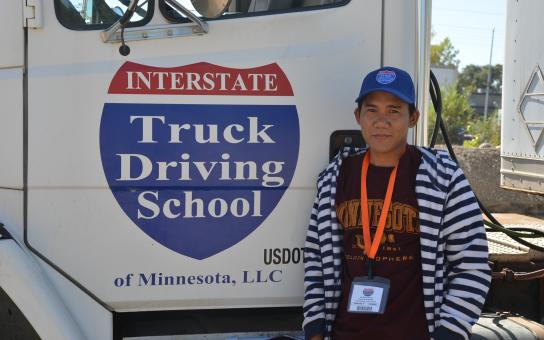 Computed Logo: