The individual learning process is a good program. The driving ranges are well thought out and effective. Overall an excellent training experience.
Daniel R. from Heyward, WI just graduated from Interstate's 160 Hour Professional Tractor Trailer Program and now he has all the tools to start a brand new career as a truck driver. He's hoping to hop on with Halvor Lines out of Superior, WI.
We would like to thank Daniel R. for trusting Interstate Truck Driving School with his training. Daniel is a very safe driver and we know that he'll have a long and fruitful career with Halvor.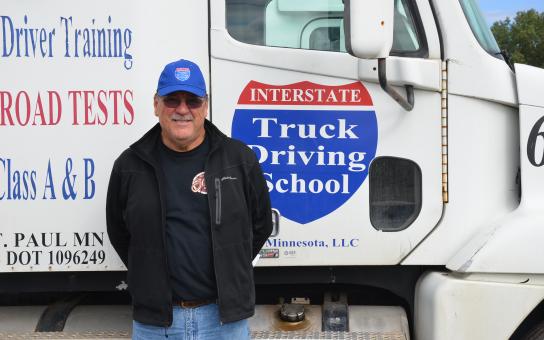 Computed Logo: