Great! The people here treat the students well and are not afraid to work with your schedule. I would definitely recommend Interstate Truck Driving School to aspiring truck drivers.
Jacob L. from Braham, MN just graduated from our 160 Hour Professional Tractor Trailer COurse and is now a certified truck driver! He has decided to drive for Werner and will make a great driver.
Thanks a lot for the kind words Jacob. We really enjoyed training you and wish you the best with Werner. Stop by with your truck sometime and we'll put you on our wall of fame.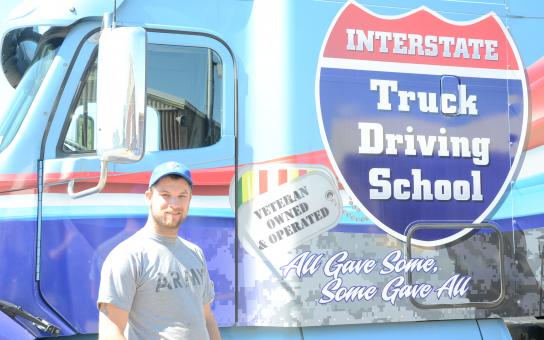 Computed Logo: