This is the best school you can have to start your career. Go to Interstate Truck Driving School.
Nuradin M. from Minneapolis, MN just graduated from Interstate's 160 hour course. He is starting with DART Transit this Monday and is very excited to start his new career as a truck driver.
We would like to thank Nuradin for training with us. He always walked in with a smile and great attitude. We will for sure miss him around the school.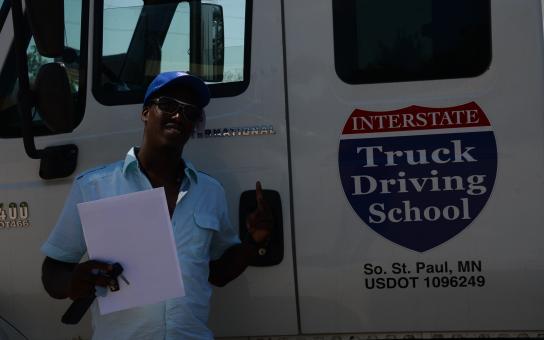 Computed Logo: