Everyone at Interstate Truck Driving School was very helpful. Very Professional!
Tom is a no nonsense guy that likes to get things done.  He pays attention to details so he will no doubt be very successful in the trucking industry.Tom is joining Knight Transportation partly because he wants the experience with manual non-synchronized transmissions.  He did a great job during his training sessions so he is well prepared.  
Thanks for choosing Interstate Truck Driving School Tom! We appreciate your confidence in us and hope you keep in touch.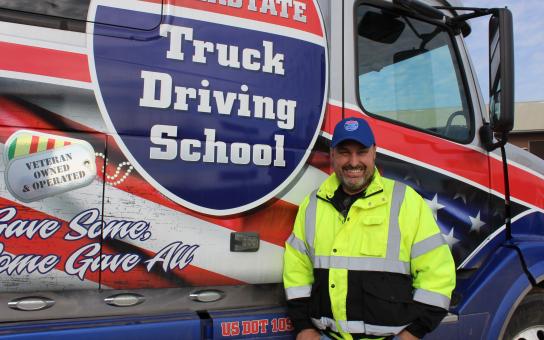 Computed Logo: