The entire staff was friendly and very helpful the whole time. I was able to extra time on both the simulators and the backing range. The 1 on 1 was very good. The trainers are patient and helpful. An excellent school to get CDL training at.
Timothy W. from Richfield MN is now a graduate of Interstate Truck Driving School. Now that he has his Class A CDL along with his training certificate he has elected to go driving for Schneider.
Timothy was a great student who will without a doubt be a great driver for Schneider. We would like to thank him for choosing us as his training provider and we wish him the very best of luck with his new career.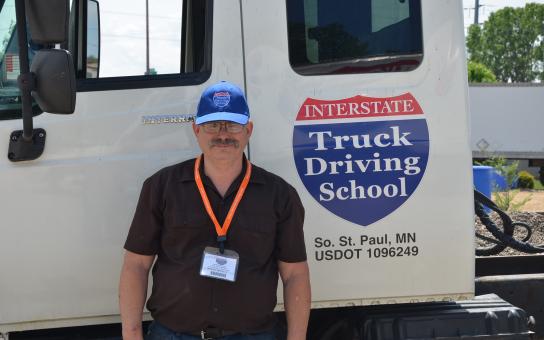 Computed Logo: