I thought it was well planned out with class time and drive time. The staff was great!
Tim P. from Apple Valley, MN is now a certified truck driver and he now has the skills to be one of the safest drivers on the road. Now that he has his Class A CDL he has decided to go to work for Dedicated Logistics out of Oakdale, MN. It's a local driving job so he'll be home every day.
We would like to say thanks and congratulate Tim P. on his accomplishments. We know he'll use the skills he acquired here to become a safe and dependable truck driver.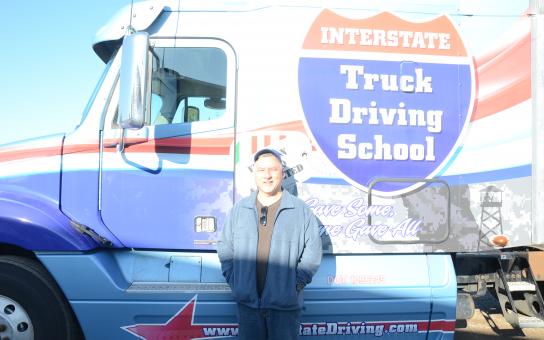 Computed Logo: