I had a great time at ITDS. The staff was awesome and continued to push me towards success. I did the 8 week VA program and ITDS was able to work around my schedule throughout the 8 weeks. I highly recommend this school if you want the training and tools that you need to succeed.
Interstate Truck Driving School is approved by the state agency for students using their G I Bill benefits for education.  Since Interstate is also owner and operated by a U. S. Army Veteran, we have a strong commitment to assisting our Vets in every way possible.  Tanner demonstrated his commitment to his new industry while training with us and we are sure he will be successful out on the road.
Thank you for your service to our country Tanner. Keep up the good work and stay in touch!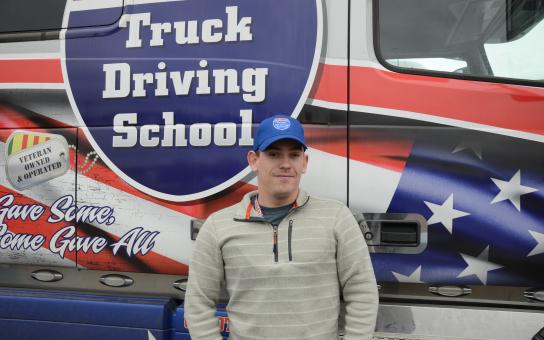 Computed Logo: