Really enjoyed the school. Greatly appreciate the patience and willingness to help. If I had any concerns they helped me and worked with me. I'm leaving here a much better driver.
Stephen B. just graduated from our Professional Tractor Trailer Program. He has been working for US Foods for some time but wanted to get the CDL License so he could be more versitle at work. He was able to work while taking with us due in part to our online training program. He got most of his hours completed from home using our very easy to use online program.
We'd like to that Stephen for being such a great student. He came in and got the work done. He has a great work ethic and U.S. Foods should feel very fortunate to have him on their team. Good luck Stephen!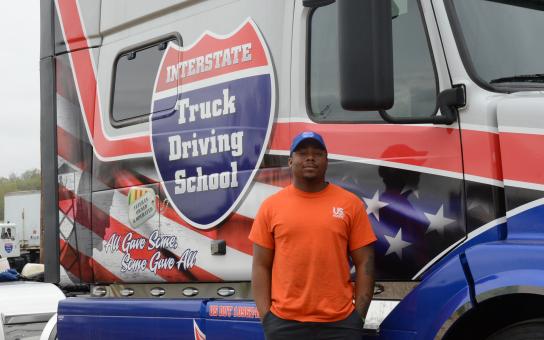 Computed Logo: