Awesome school! Great instructors. Very helpful.
Scott H. from South St. Paul has just graduated from Interstate's 160 Hour Professional Tractor Trailer Program. He took advantage of our online training program and was able to get some of his coursework done from home. On top of that Scott passed his first road test!
We'd like to thank Scott for being such a easy going student. He came in ready to learn and now he's a Class A CDL driver and will be going over the road for US Xpress.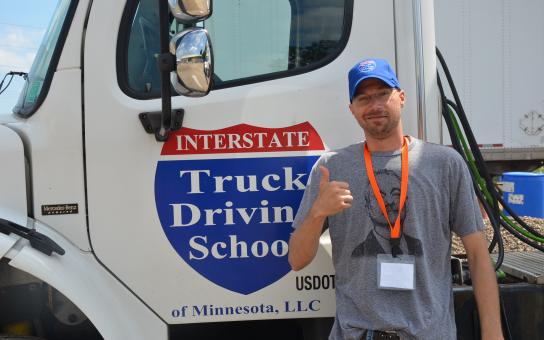 Computed Logo: