Nothing short of spectacular! Everyone here was extremely helpful and wanted everyone to pass. The staff can make or break you and the staff here are top notch. Many thanks to each and every one of you. Fair winds and following seas!
Scott A. from Rochester MN just finished his 160 Hour Professional Tractor Trailer Program and is now going to be driving for Schneider. Scott who is also a Veteran, was able to get funding for his course using his GI Bill. 
We'd like to thank Scott not just her service for his country, but for choosing Interstate as his training provider. He was a great student to have around and we know that he's going to be a successful driver for Schneider.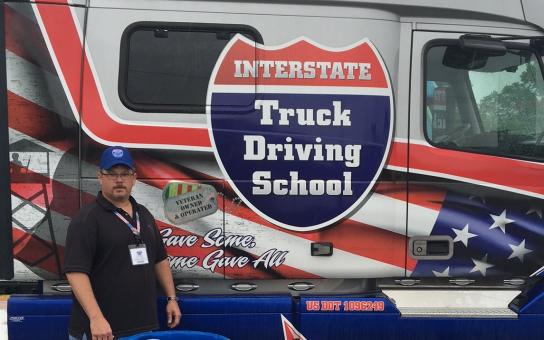 Computed Logo: