Excellent, I loved it since the word go the flexibility of the training, the very informative instructors who are there for you any time. They work with you individually, helpful and proficient. Thanks Bill for creating such a great institution."
 Another great student heading to Schneider.  Sam did a really good job and passed his road test on his first attempt.  All of the instructors commented on how well they liked working with him.  
Thank you Sam, it was a pleasure assisting you and watching you excel. Sam is going to Schneider and we are certain he will be successful.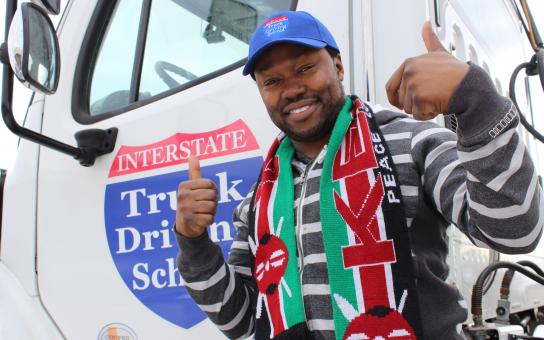 Computed Logo: