The school is great. I had a wonderful experience. The instructors were helpful in every way/ I started out as a Class B trainee, and transferred to a Class A with the opportunity to make a better living for my family and myself.
Mohamed M. from New Brighton MN, came to Interstate looking to get his Class B, but after the opportuny arose for him to go for the Class A with our 160 hour program. He has decided to drive for Dart.
We'd like to thank Mohamed for being one of those students you love being around. He came in with a great attitude and left with an even better one. We wish Mohamed the very best of luck with Dart.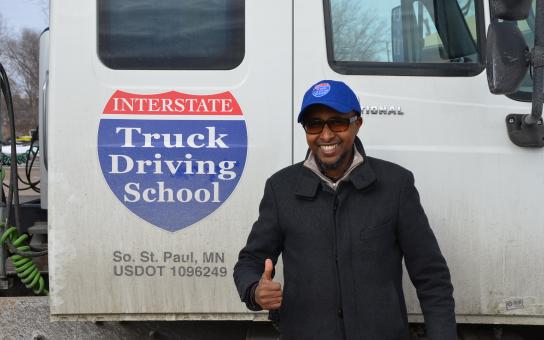 Computed Logo: