I had a wonderful experience at Interstate. The staff at the school are helpful and treat everybody well. Honestly, every one of the staff were welcoming to me and I learned a lot.
Mohamed A from Owatonna MN, came to Interstate looking to get his Class A CDL and a job that has benefits, job security and independence. So he came to us and is now a Class A Truck Driver. He hopes to be driving for Schneider in the near future.
We'd like to thank Mohamed for choosing us as his training provider. He exceeding our expectations and can't wait for him to come back and see us again. Congratulations to Mohamed! We wish you the very best of luck with your new career.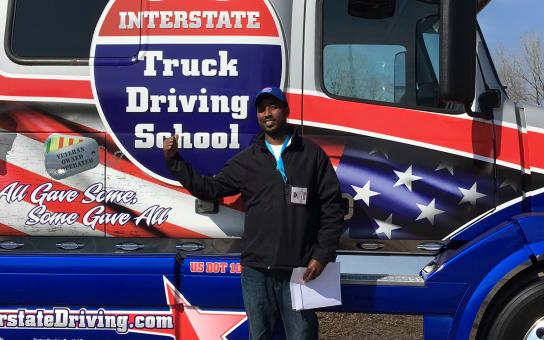 Computed Logo: