The school has a wealth of knowledge to help you pass all of the tests. The time I spent here was worth every penny. If you put the effort in, you will succeed here.
Micheal B. has finished his training program. He started with classroom time, working on rules of the road along with the most important topic, the Pre-Trip Inspection. He spent a lot of time working on that Pre-Trip so there would be no questions as to how comfortable he was with that portion of the test. After completing some One-on-One behind the wheel time with out excellent instructors, Micheal passed his first road test with flying colors. 
We'd like to thank Micheal for choosing Interstate Truck Driving School for his truck driver training. He put in the time and the effort and now he's ready for the road. He's currently choosing between two companies and no matter which company he'll be driving for, that company will be getting a hard working and safe truck driver. Best of luck Micheal!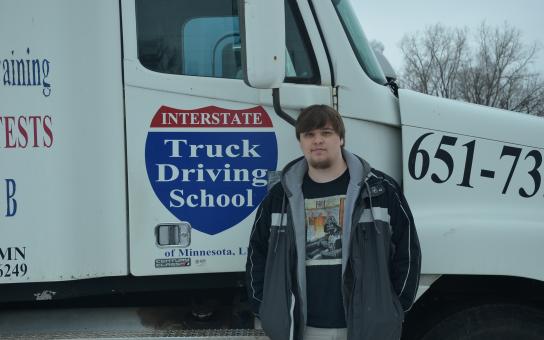 Computed Logo: