Just having your help meant the world to me. Everyone was so helpful. So happy I picked ITDS. From the recruiters coming in, to the Pre-Trip Class, to the online training which is what put it over the top for me. If it wasn't for their Pre-Trip Inspection video I don't know if I would have passed. So really what I'm trying to say is thank you so much!
Matthew G. from St. Paul MN, came into Interstate looking to get his Class A CDL so he could go work for Coca Cola. He took advantage of our online training so he could still work while taking our training program.
We'd like to thank Matthew for being a great example for our students. He was patient, and never lost confidence in himself. He came in with a great attitude and now he's driving local for Coca Cola. We could not be happier for him. Thanks a lot Matthew! It was a pleasure having you here.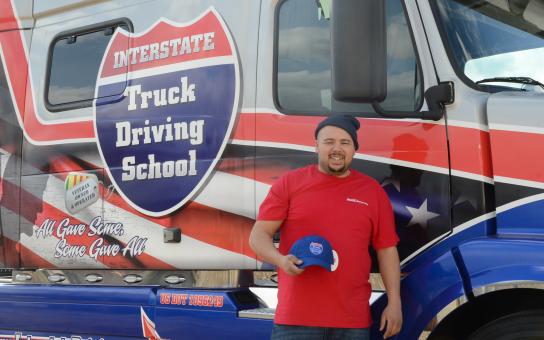 Computed Logo: