Bottom line I loved it! The best decision I ever made Instructors are very understanding and keep you motivated. The driving before the test is smart. I don't think I would have ever passed without that 2 hours. Thanks guys. Time well spent!
Kevin C. a Veteran from St. Paul MN, just graduated from our Professional Tractor Trailer Program. and is now looking to start a new career at Halvor Lines.
We'd like to thank Kevin not only for his service, but for choosing Interstate as his training provider. We truly enjoyed training him and wish him the best of luck at Halvor Lines.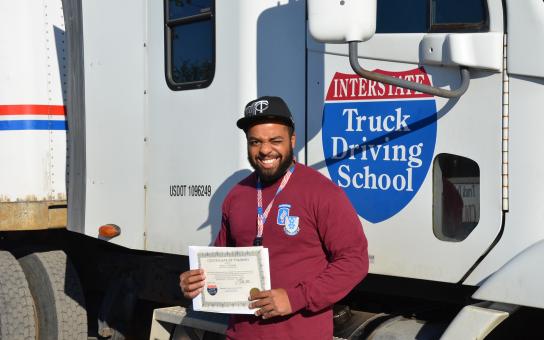 Computed Logo: